We are proud to present The TechFeeder Alliance. It currently consist of three independent companies based in different countries who decided to join their workforce to become stronger. This alliance aims to provide the best services to our customers while remaining local and able to follow them during all the project life.
In the TechFeeder Alliance, we speaks English, French, Spanish, Italian, German and Catalan. Strong of more than 30 years experiences in the work-pieces feeding systems field, we offer the best quality/price ratio and we are very carefully about the reliability and efficiency of the feeding systems we manufacture.
TechFeeder Alliance in Europe :
FRANCE
PULSA Bols Vibrants
186 Rue des Charmilles
38510 ARANDON-PASSINS
France
+33 (0) 4 74 18 02 79
SPAIN
Sistemas ECG
Av.Principal 29
08181 Sentmenat
Barcelona
Spain
+34 93 715 49 08
ITALY
Gasco Group
Via Alla Costa n.18
17047 Vado Ligure (SV)
Italy
+39 019 886188
Our Network is made to be developed in the following years. So if you want to join us, visit our page "join our Network" and send us a message.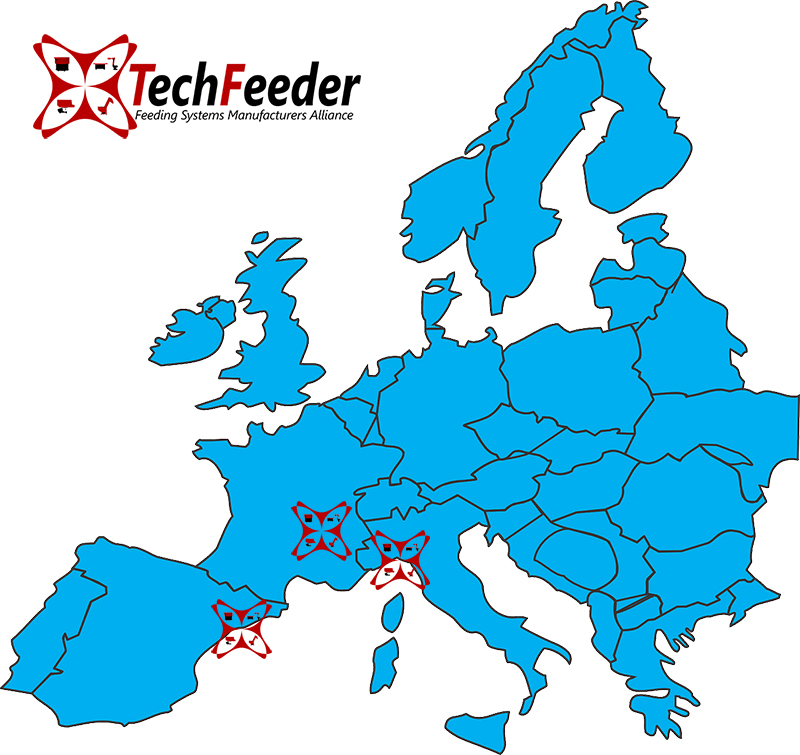 Follow us with our social networks :

Copyright © 2022 - TechFeeder trademark