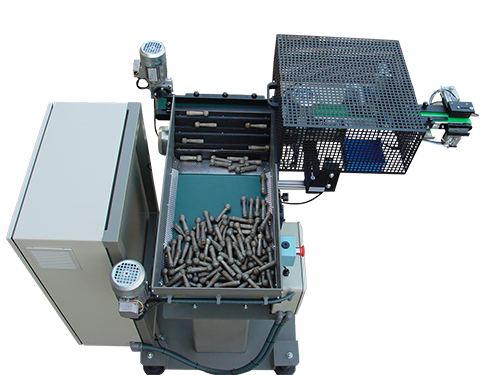 Used for: Long and/or heavy parts (Axis, cosmetic pumps, tubes…)
Feed rates: From 1 to 300 parts per minute
Step feeders are the perfect solution to feed long or heavy parts. It's not
noisy (depends of the parts to feed) and very reliable thanks to the step
blades used to do the orientation.
Standard widths: 300, 400 and 500 mm.
Components: Hopper, step blades, conveyor, electrical motors, electrical
device, sensors.
Follow us with our social networks :

Copyright © 2022 - TechFeeder trademark